Innovation/Design
We build buildings while building relationships.
Continental Glass Systems recognizes the importance of innovation and fostering a culture of continuous improvement. Our U.S. based manufacturing facilities thrive with subject matter experts. These CGS innovation designers, builders, makers, and inventors collaborate by getting answers and advice, sharing innovative ideas and solutions, and advancing concepts that are central to the evolution taking place in our industry today. Each product that results from these "industrial" designers leaves our facilities with stamp of pride. Our builders want only the best for our customers and it shows with each shipped solution.
We believe this is what makes for a better company and shows in our core values. Our team utilizes the latest technology to assure your project is cutting-edge and stays on track. 3-D drawings, BIN and thermal modeling are some of the tools we use. We take your concept or idea through design to render then analysis to 3-D modeling. We then build a mock-up for testing and evaluation and finally an approved product for manufacture.
Engineering
We transform your idea into a product.
Here at Continental Glass Systems our in-house engineers are dedicated to providing necessary shop drawings, fabrication packages and all engineering calculations. Available for project collaboration and expertise our engineers are readily available and communicate with project team members often. We pride ourselves as being a "custom design" specialized company and offer new system design capabilities.
We use advanced computer software for production, structural analysis, stress analysis, and thermal conductivity evaluations. We also use 3D printing for prototypes and custom designed parts evaluations. Since we specialize in hurricane resistant products, we even have hurricane impact load and impact simulator capabilities. We work closely with GC, architects, owners, developers to guarantee optimum results. "We transform your idea into a product"
Manufacturing
We ensure quality through state-of-the-art manufacturing.
Our state-of-the-art Florida manufacturing facility features the most modern assembly equipment available, including:
5 Axis computerized CNC machines
Shear and metal break
Advanced mixing silicone pumps
Custom designed glazing station
Continental Glass Systems also provides green building training to employees and encourages employees to attain LEED Professional accreditation. If your company is seeking LEED certification for a project, CGS can help.
Our product lines include:
Window Wall
Sliding Glass Door
Ribbon Windows
Casement Windows
Curtain Wall
Swing Door (ADA)
Horizontal Rolling Windows
Project-Out Windows
Single Hung Windows
ACP (Aluminum Composite Panels)
Railing System
Skylights
Ornamental Metals
Steel Structures
Louvers and Grills
Installation
Simplifying Your Project Through One-Stop Shopping.
Being a one-stop shop means that Continental Glass also delivers and installs your product. We handle all site logistics and scheduling. We adhere to all safety standards and are OSHA trained and certified using OSHA approved field safety equipment and processes.
We use advanced installation equipment including 3-axis glass suction cups, hydraulic manipulators, lifts of all kinds and swing stages. Continental also has all tools and equipment needed for installing fire-rated interior and exterior systems as well as various interior systems such as shower doors, partitions, decorative glass, spandrel, and railings.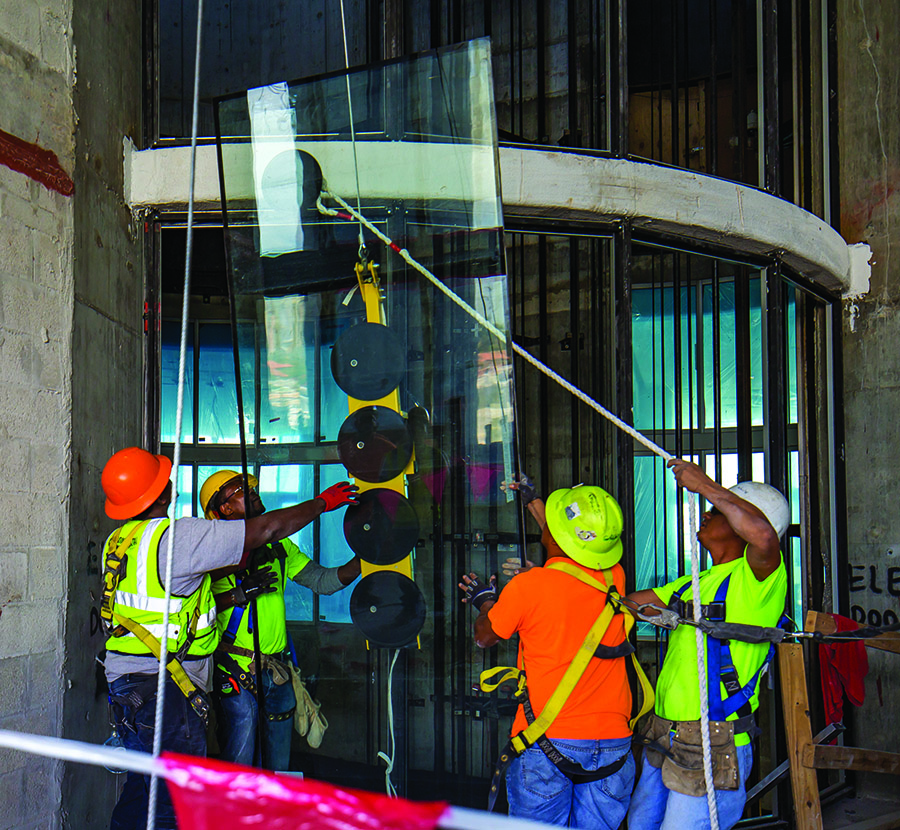 Fenestration Testing
We test rigorously.
Our products undergo rigorous evaluation testing as stipulated by the Florida Building Code. This includes hurricane impact testing and pressure cycling. Additionally, air infiltration, water penetration and structural loading tests are performed to assure products meet the required project location design parameters.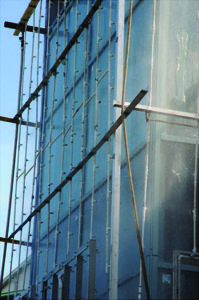 NOA/FL Compliant
We provide peace of mind.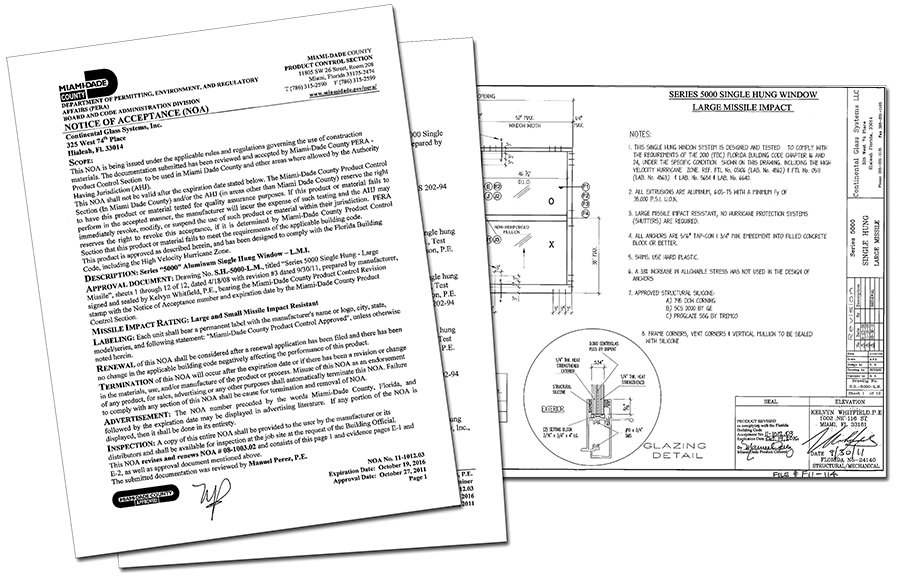 Once the testing is completed all results and product design details are submitted to the Florida code authorities for product approval. Continental Glass complies with the statewide Florida product approval system and the Miami-Dade County product approval process, the toughest most rigorous in the country.